Book serie
Wave breakers at sailing camp
Wave breakers at sailing camp is a story book that's one of a kind. This book helps kids (6-12 yrs) learn the basics of the dinghy sailing. Even the kids who have never being at the sea before, gets the idea of how does sailboat move and gets excited. The story is divided into five educational parts that will teach the basics of Optimist Dinghy sailing.
This book inspires kids for learning the basics of sailing very easily and to try sailing – together with the Wave Breakers!
This is positively written story of six kids who meet each other at the sailing camp. This book covers Finnish Sailing and Boating's recommended basics of dinghy sailing. As far as I know, RYA's basics are the same.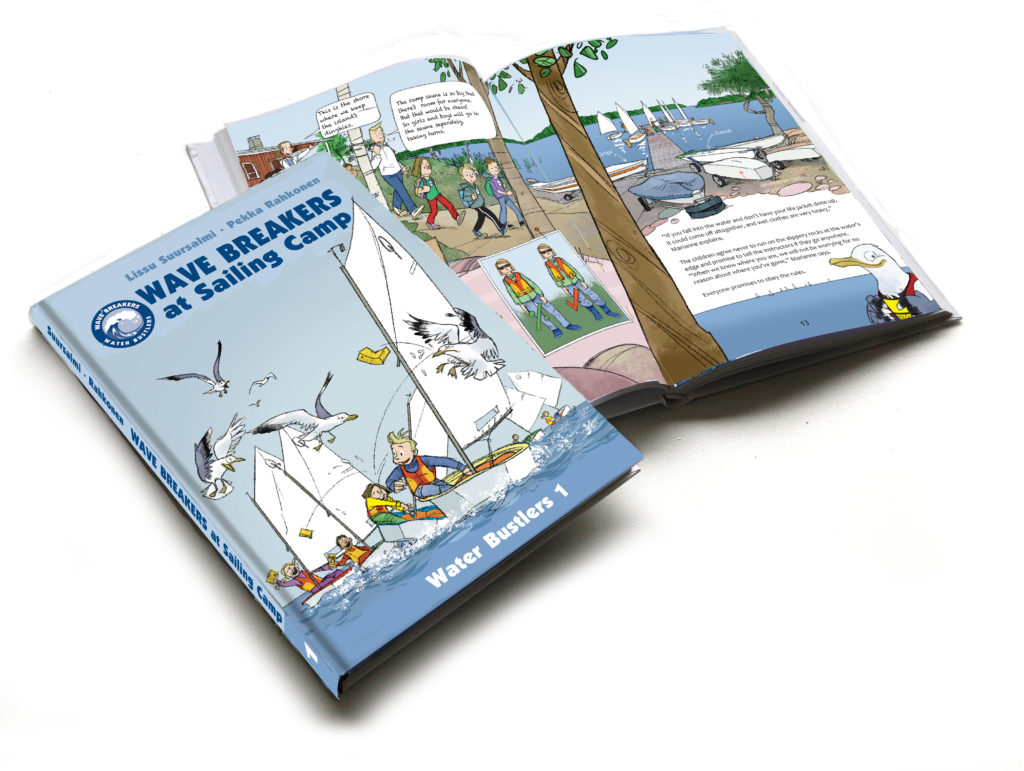 With this book our target is introduce every children the basics of sailing as well as practice reading skills of every children here in Finland.
In co-operation with
Finnish Marine Industries Federation Finnboat
Finnish Class Teachers Association
Finnish Principals Association.
With recommendation of the Finnish National Agency for Education – EDUCATION Finland
Three purposes of the book
This book is used by clubs to support the teaching of sailing courses and as a textbook in primary schools. This book will entertain children in passenger boats and inspire them to learn how to sail. Book is great product for clubs and organizations to do new business and attract new children to start sailing.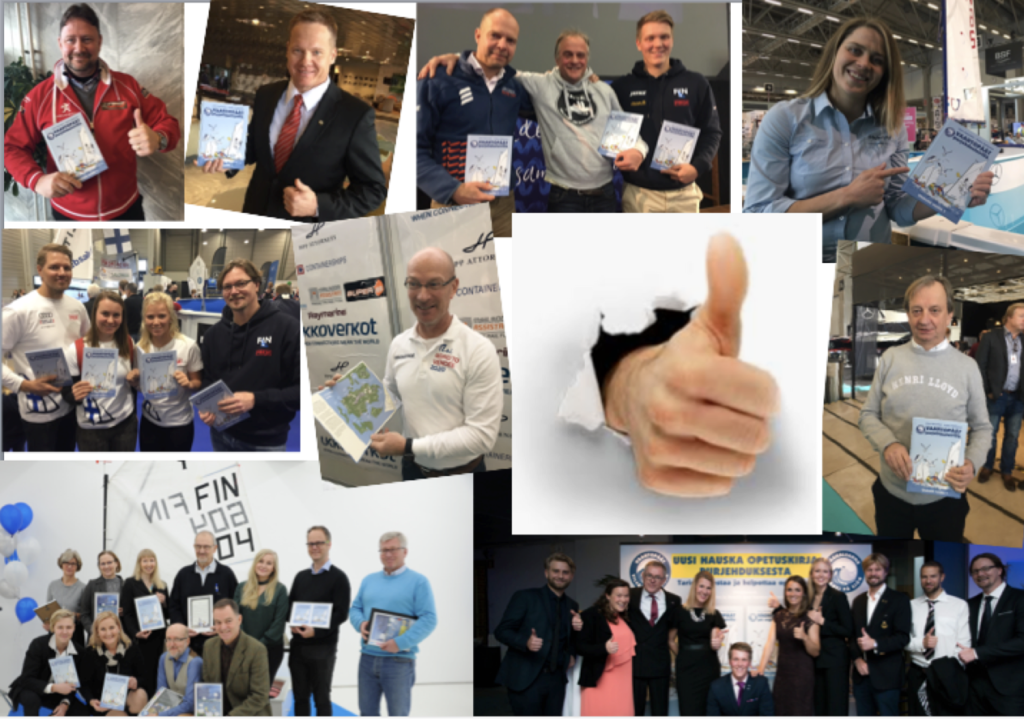 The great idea for all countries is our new kind of co-operation between the elementary schools and the sailing clubs. We have started to sponsor this this book to every elementary school here in Finland.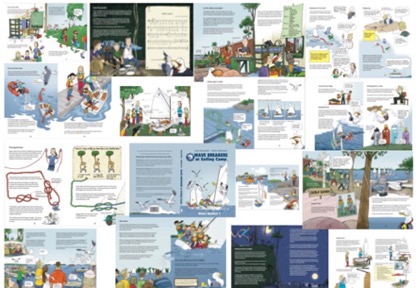 Video
CONTACT
Aalloille Finland Oy
Lissu Suursalmi
lissu(at)aalloille.fi +358 50 563 8372